Remember back to ....
Tuesday.
Tonight.
It happened again.
Only this time it was me!
I was scurrying around trying to prepare for my departure.
I needed to go to the mall.
And Walgreens.
I went to my closet.
Grabbed my rainbows.
Slipped them on.
Oh so comfy and worn.
And I ran my little errands.
When I returned, Claire said,
"Um, Mom...did you know that you have two different shoes on?"
I looked down.
It was true.
One worn brown flip flop.
And one worn black flip flop.
Clearly, I have issues with SHOES!
That or I am setting a new trend!!!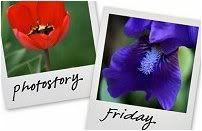 Hosted by Cecily and MamaGeek