These photos were from a few weeks ago during the All*Star Baseball Tournaments.
I only took 837 pictures.
I chose just 4 to share with you.
Can you say snap happy?
I was even approached by someone asking if I was with the Press.
Chase's team had a great season.
We won our District Championship.
We played three games at the State playoffs.
We lost two.
The last photo of Chase really says it all.
The sadness and disappointment.
I wish I had a picture of my face.
It was not nearly as sad.
I had been running to games, practices and scrimmages since April.
I was just ready to get started on the lazy days of summer.
Up to that point...
I hadn't been feeling the lazy.
I guess Chase hadn't either.
The first thing he asked for?
A slushie and a dive in the pool.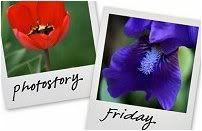 Hosted by Cecily and

MamaGeek